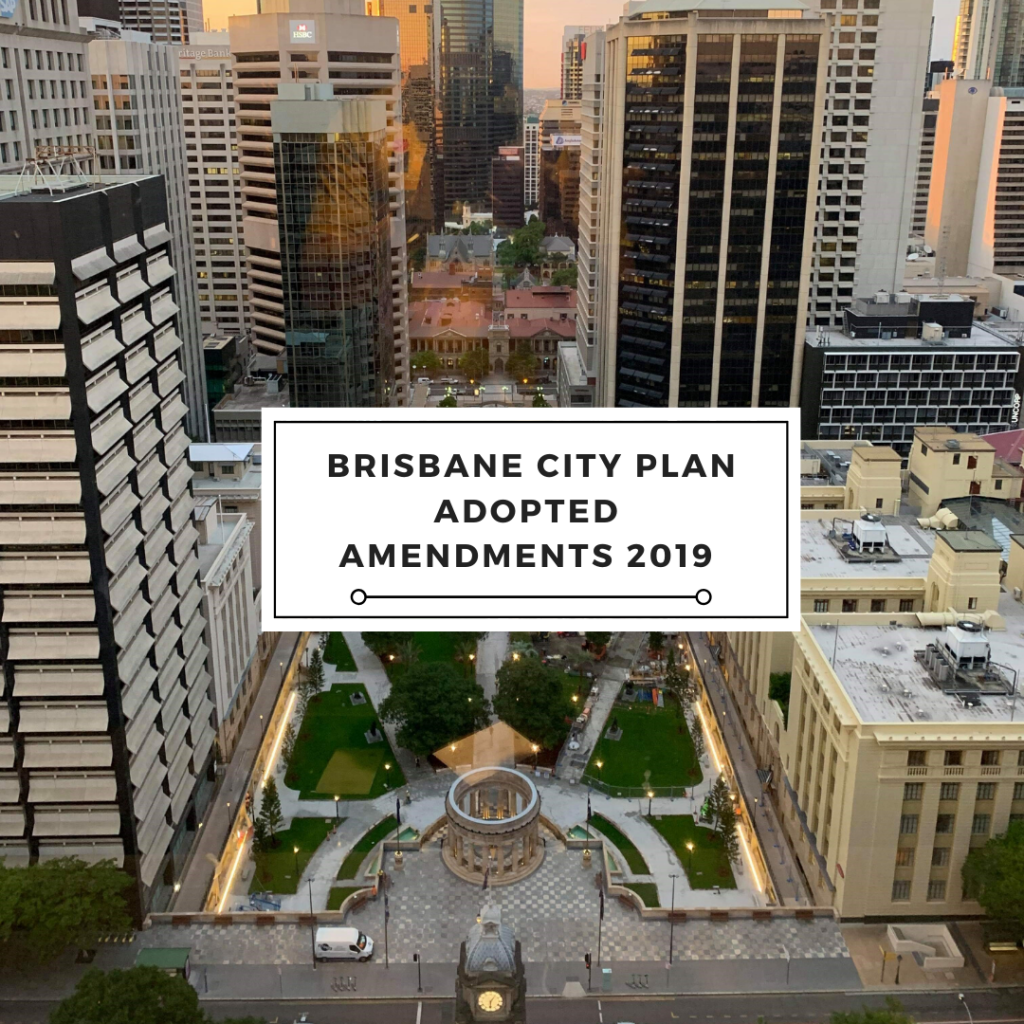 We have kept you updated on details of the latest proposed amendments to City Plan 2014 throughout the year in our blog posts and industry updates. Now, many of the amendments which we previously discussed have been adopted as part of the latest round of City Plan 2014 amendments for version 17. The key points from each amendment are listed below:
Major amendment package B – Biodiversity
Mapped vegetation areas have been changed and align with State ecological mapping.
Mapping no longer includes Biodiversity interface areas and has introduced new sub-categories, including:

General – high ecological significance
General – high ecological significance strategic
Koala habitat and matters of state environmental significance
Matters of state environmental significance areas
Matters of state environmental significance areas

The changes may constrain or free up new development potential on your site.
Council do not individually notify owners where amendments have occurred and we can review your landholdings.
Major amendment package F – Heritage places and city views
Addition of 'Key civic spaces' and 'Iconic vista sites' overlay which identifies Brisbane's iconic sites.
The overlay is limited to a number of sites within the CBD, including Radcliff Place, St Stephen's Cathedral, Post Office Square and Anzac Square.
Additional sites have also been included in the Pre-1911 building and Heritage places overlays.
If identified within one of these overlays, additional planning scheme provisions will likely apply that restrict potential development and changes.
Importantly, if your property is located next to a site in one of the abovementioned overlay sub-categories, it will also introduce new applicable development provisions.
Amendment package J – increased car parking for suburban multiple dwellings
There are a number of new car parking requirements, including –

The removal of parking reductions where within 400 metres walking distance of a public transport interchange; and

An increase of –

Minimum car parking rates for townhouses and apartments where not within proximity of the CBD and surrounding inner suburbs;
Visitor spaces must be calculated and rounded up separately to resident numbers

Example: A 5 unit multiple dwelling requires 10 spaces and 2 visitor parks (12 in total), whereas previously a total of 8 spaces would have been required.
This takes into consideration that the new provisions require parking numbers to be rounded up.
We remain concerned about the affordability of units in BCC due to these changes.
There are also other amendments soon to be adopted which we will continue to update you about. In the meantime, you should familiarise yourself with the current plan amendments that are now effective and you should consider these when evaluating sites and designing developments or you can contact us to discuss.
For the PDF version of this post click here.